"Edifying the Body of Christ"
You are welcome to join with us.
A Bible Believing and God-fearing Church
Feel free to call or text at 336-312-4440.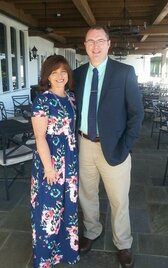 Join us this week!
Sundays:
10:00 Bible Study
11:00 Worship Service
Wednesdays:
6:30 Prayer and Bible Study
Justification
I am justified on the basis of the death of Christ which is appropriated by faith which is an intelligent faith directed toward an objective message about the person of Christ which is absent of any personal merit.
The Church
Ephesians 1:22-23 describes the church as the body of Christ. The church is neither a building nor an organization. It is a living organism, an assembly of believers, with Christ as the head. The purpose of the church in eternity is to demonstrate the grace of God--Ephesians 2:7; the purpose of the church in time is to present every believer complete in Christ--Colossians 1:28. In other words, it is to promote the growth of individual believers. Growth is achieved by the intake of Bible doctrine--II Timothy 3:16-17 through the systematic teaching of God's Word.
Each believer has a God-given place, a God-appointed gift, and a responsibility to the local church.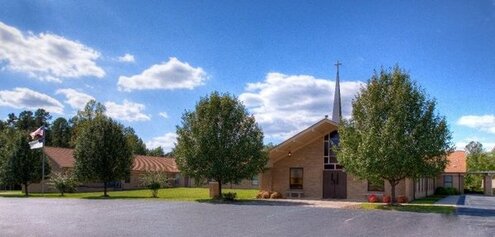 The Bible is exactly what it claims to be--the Word of God, the revelation of God's grace and truth to man. The Holy Spirit guided the human authors of Scripture to ensure that it was recorded without error in the original manuscripts--1 Cor. 2:10.
Salvation is by grace, through faith--Ephesians 2:8. Man contributes nothing to nor does anything to deserve salvation. Man is saved by believing the simple gospel message: " . . . that Christ died for our sins, according to scriptures; And that he was buried, and that he rose again the third day according to the scriptures; And that he was seen . . . "--I Corinthians 15:3-5.
The Need for Salvation
The need for salvation is based on two issues: man's condition and God's character.
Man's Condition: All men are sinners. Romans 3:23 tells us that "all have sinned and fall short of the glory of God." The penalty for sin is separation from God, making the unbeliever spiritually dead. Romans 6:23 states, "For the wages of sin is death." The apostle Paul tells the Ephesians that they were "dead in their trespasses and sins"--Ephesians 2:1.
God's Character: God is holy and must separate Himself from sin--Psalm 97:2. God's perfect justice demands that sin must be punished--Romans 6:23.
The Christian Life:
The Christian life is a walk by faith rather than by sight--Galatians 3. Christians mature by allowing the Holy Spirit to transform their minds through regular intake, belief and application of God's Word-- Romans 12:1-2. God deals with man both in salvation and in the Christian life on a grace basis. Grace is God's boundless gifts to man motivated by His infinite love and total devoid of our merit.
Kayla, Nikki, John, and Pastor-Teacher Jimmy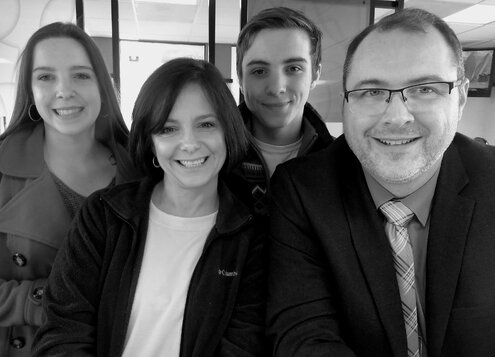 In November, 2021, Pastor-Teacher Jimmy Kapp began his ministry at Willomore. He and his wife, Nikki, have a daughter, Kayla, and a son, John. Pastor-Teacher Jimmy's goals, as well as those of Willomore Church, are to proclaim the gospel message and build up believers in the grace and knowledge of the Lord. He graduated from the Greensboro Bible Institute in 2021.
Pastor-Teacher Scott Hedge served from 2006-2021.